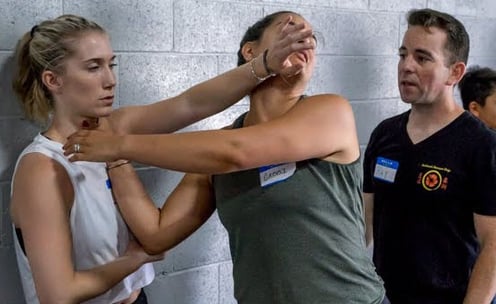 Self Defense Seminars
We should be able to move about freely without thinking about our safety. Unfortunately we know people get attacked in stores, public transit, parking lots...it can happen anywhere.
These courses are scheduled from 2-4 hours to develop an understanding of probable scenarios and realistic responses to them.
In this seminar you will learn:
-How to lower your risk of an attack

-Attacks you're likely to encounter

-Practical responses